Cambria Quartz Countertops
Cambria quartz countertops are considered one of the best looking quartz tops on the market.
Cambria is the only quartz countertop producer in the United States. Their state-of-the-art facilities, proud employees and skilled business partners have made Cambria the leader in this industry.
Cambria focuses on excellence with a commitment to innovation and quality as well as a commitment to being green (the GREENGUARD® certification for natural quartz surfaces).
They produce a premium countertop material that meets stringent expectations. See the Cambria Franchise Opportunity to become a part of their growing business.
Cambria Quartz vs granite
Cambria stands behind their products with a Lifetime Limited Warranty.
In fact, all other quartz surfaces companies offer warranties. Silestone, Zodiaq, and CaesarStone all offer a 10-year limited warranties on their countertops and offer consistent quality.
Granite countertops on the other hand have no national brands behind them and granite warranties are seldom found. A granite warranty is a sales tool rather than a form of protection.
is comparable to price level 2 granite.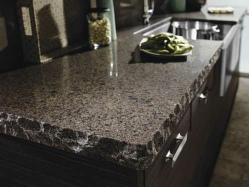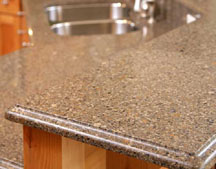 Cambria Quartz Colors
Cambria Franchise
Cambria considers itself the leading stone countertop and natural quartz surface company in North America. They are offering an installation franchise opportunity to entrepreneurial business people.
No experience is required and Cambria University will teach you everything you need to know. Learn selling, marketing, and installing Cambria quartz countertops.
No franchise fee is required and Cambria offers a 12-month no interest start-up financing plan. Local Cambria sales support already exists in your area. They'll assist you with starting and growing your Cambria business. By the way, Cambria is family-owned and based in the USA.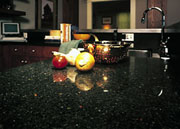 Zodiaq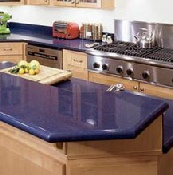 Caesarstone
Helpful quartz and granite links . . .
Granite & Quartz Support Brackets for kitchen islands and bars
Ultraviolet light to disinfect quartz countertops
Light granite countertop colors pros and cons
Best backsplash for quartz countertops
How to choose the best quartz countertop faucet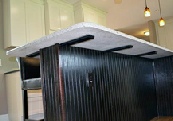 Hidden brackets to support Cambria quartz countertops
Made in the US.
Granite Sealer
Granite Cleaner
Soap Film Remover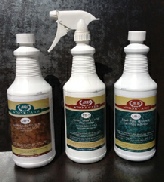 Combine the best granite sealer and daily cleaner with a superior soap film remover for stone countertops and you save big!
You Get (1) MB-5, (1) MB-4, & (1) MB-3
$72.32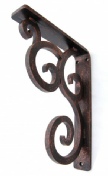 Dress Up Your Kitchen With These Corbels For Quartz Countertops
Solid support for stone tops
Return to Quartz Countertops