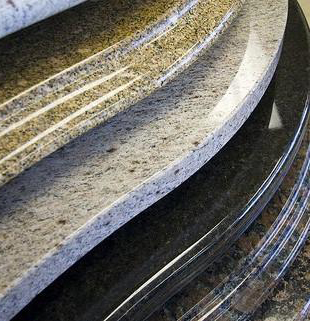 Granite edges for countertops are available in many shapes.  The detail of the shape of granite countertop edges will affect cost, function, and cleanability.
Stone edges are a design element that you get to choose prior to fabrication. The edge or profile that you choose can have a dramatic impact on the look and feel of your granite counter tops and your kitchen.
It can also have an impact on the cost of your countertops.
Granite countertop edges can be simple or complex, with curves or sharp angles. Your contractor may use a different name for an edge than what is shown here.
Be sure you understand what his or her definition is of the edge you are interested in.
Learn about the UV Wand for sanitizing quartz countertops and much more.  Kills bedbugs, germs, dust mites.  Eliminates odors … even purifies water.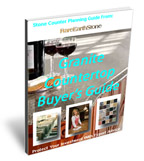 Eased Edge

This edge treatment is very common and offers a clean and simple look for your granite counter tops. This edge is used on most granite backsplashes.
On granite counter tops, eased edge offers a square flat face with the sharp edge on top rounded slightly.
Sometimes, the eased edge is rounded enough to be called a quarter round granite edge.
Of all stone counter top edges granite is the hardest to work with.
Half Bullnose or Roundover Edge

The half bullnose edge can also be called the roundover because instead of being squared off, it is rounded over.
It offers a smooth and round surface. It can show a larger cross section of your stone.
This edge is usually the least expensive treatment that gives you some rounding.
Demi Bullnose Edge

Unlike its name implies, this is not 1/2 of a bullnose.
This edge is very smooth and flowing and shows a large cross section of the countertop making it appear thicker.
Full Bullnose Edge

The full bullnose offers perhaps the most contemporary look of the granite countertop edges.
A side view of full bullnose shows the shape of a half circle. The full bullnose is gentle on the body and has no edges to chip.
It also tends to make granite counter tops look thinner.
Bevel Edge

Bevels are 45 degree cuts into the edge of the stone. The deeper the cut, the wider the bevel face is.
If the stone has a tendency to chip, a bevel edge may chip more than a rounded edge will.
Ogee Edge

From the side, an ogee edge forms the shape of an "S". This is often the most elaborate edge treatment offered by granite fabricators.
It's usually the most expensive as well. Ogee is used for a more traditional look.
Dupont Edge

Sometimes called "Bird's Beak", the Dupont edge looks like a demi bullnose with a notch at the top.
On certain stones it may have more of a tendency to chip.
Triple Waterfall Edge and Laminated Edge
Very elaborate edge profiles can be made with special router bits like this Triple Waterfall.
Real craftsman can create an unlimited array of edges by gluing together different profiles.  These edges can make a granite counter top appear very thick throughout. Of all the granite countertops edges, this is by far the most expensive.
Chiseled Edge
Perhaps the most natural or rustic edge is chiseled. Some fabricators chisel this edge by hand.  Others use pneumatic chiseling machines.
The chiseled edge is rough and looks like a naturally broken piece of granite.  It is often lightly smoothed and sprayed with a clear coat finish to make it shine.
Each of these granite countertop edges requires varying amounts of effort and time to create. The more elaborate the edge, the more it costs (usually!) Some fabricators have machinery that allows them to make fancy edges at a lower cost than simple edges.
Granite fabricators typically charge by the lineal foot for edge treatments. Ask your fabricator which edges are offered and how much each one costs.  Make sure you ask for a granite warranty for your granite countertops.
Sealing Granite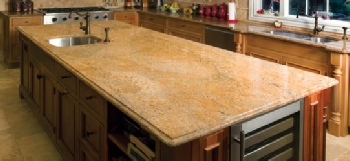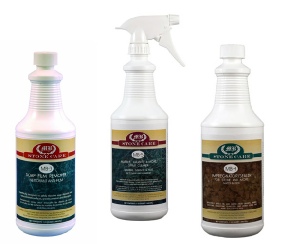 $72.32
Granite Care Kit Platinum combines the most recommended granite sealer and daily stone cleaner with a proven soap film remover for stone countertops.
Platinum Kit provides 1 bottle of MB-4 Granite Impregnator Sealer, 1 bottle of MB-5 Marble, Granite and More Spray Cleaner, and 1 bottle of MB-3 Soap Film Remover!
MB-4 Granite Impregnator Sealer will not evaporate or go through any type of natural deterioration unlike silicon sealers.  MB-4 will prevent liquids from being absorbed by all natural stones.
MB-5 Marble, Granite and More Spray Cleaner is your daily cleaner for natural stone including granite countertops.  Effortlessly and effectively clean your stone countertops without leaving any streaks.
MB-3 Soap Film Remover is the best product to remove unsightly and unsanitary soap film, scum, and hard water deposits effortlessly from your granite countertops and stone shower stalls.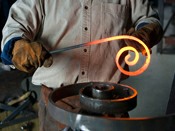 Dress Up Your Kitchen With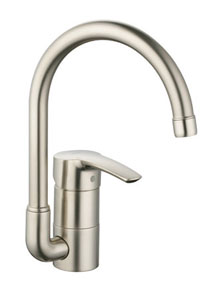 Return from Granite Edges to Granite Buyer's Guide