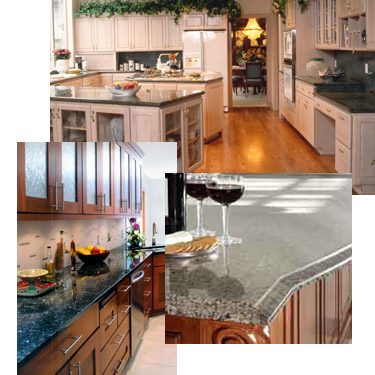 This granite countertop buyer's guide outlines the buying process and gives you tips and advice from an insider on . . . What to look for, where to shop, how to choose, how to negotiate. It's much easier than it sounds.
Buying granite counter tops involves making choices and decisions and requires some education. See Kitchen Makeover Ideas for tips on updating your kitchen.
Let's start shopping . . .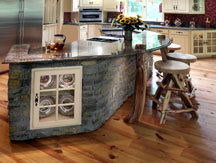 How to buy granite countertops
Are you remodeling your home or building a new one? Or are you simply replacing tops in your bathroom or kitchen?
If so, you have a few decisions and choices to make. With countertop granite you have many choices each of which may affect your cost.
Here are some choices for you to make as well as some considerations you should keep in mind about your counters. The information in these links comes from years of experience fabricating and installing more than 1,000 granite jobs.
Much of this information you just won't hear anywhere else.  Be sure to check out How To Get A Granite Warranty.
Stone Countertop Choices
Choosing the right stone
Choosing a competent contractor
Choosing a granite edge
Choosing your backsplash
Choosing your granite color
Granite Countertop Planning
How to spot quality
Granite support
Placing granite seams
Rodding granite
Granite remnants
Do you need a warranty
Granite Transformations Review
How to hide your granite countertop supports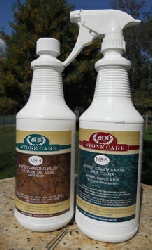 Does granite need to be sealed?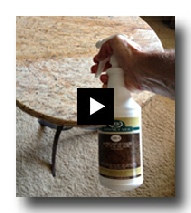 Angie's List Free Trial
When dealing with contractors of any kind, quality referrals are your best way to avoid the frustration and hassle.  And it's why you should consider a referral source like Angie's List to help you find any kind of contractor, not just granite fabricators and installers.
Everything from car repair to medical providers. Angie's List free trial.  Otherwise, click here for an automatic 45% discount using this Angie's List Promo Code.
Tired of the same old kitchen, but don't want to spend big bucks and deal with the headaches of renovation?  Try these quick and easy updates and take your kitchen from  "also ran" to amazing.  Kitchen Remodeling Tips . . .
Return from Granite Countertop Buyers Guide to Homepage